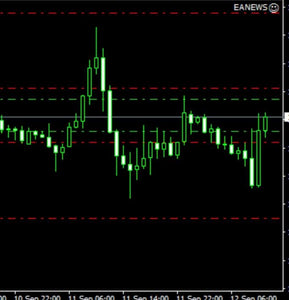 News Trading EA (free)
Free and unique EA-News – Download for free form Forexrobotdownload.com Shop!
\n
While Market is sideway, the main opportunity to get big pips is a news time. We would like to offer nice device that help to increase win trades and reduce news risks. No one knows how news affect the Market, anyway, it's hard to trade manually while news time – just because you need to be fast. We know how to help – EA-News is the clue.
\n
Any pair & Any time frame & Great for part traders!
\n \n
Main idea: chose news that probably will affect market a lot. There are many free services that provide news announce (date & time) and possible Market affect (weak/medium/strong). Best way to chose just strong news. All process takes just 10 minutes. Even if you are busy – you may find 10 mins for trading. Right?
\n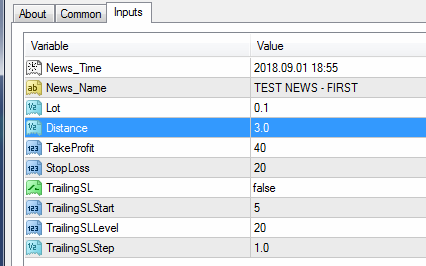 \n

 Step 1: set news time and name/comment for you(Market watch MT4 time for your convenience)
\n

 Step 2: set lot size, distance in Pips for upcoming Buy/Sell stop orders (above/below the current price). You will see 2 lines (blue and red) on X distance from the price 1 minute before the time you set. Lines will move up and down and strictly follow the price on distance Pips.
\n

 Step 3: 5 sec before news time you set – 2 stop orders appear.
\n

 Step 4: You may cancel stop orders manually, after news time if needed. If one stop order works, it won't cancel other. This help to avoid losses on noises and news with sharp affect in both directions. Short SL and bigger TP quite often help to close in profit trades in any case. News trading is risky, please be careful and learn how it works with small lot size first.
\n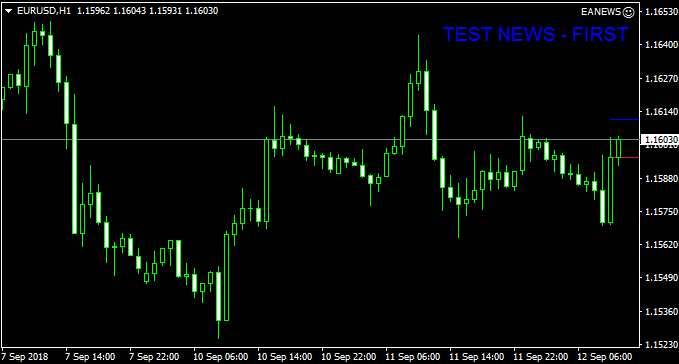 \n
Here is simple example of tool in action – 1 minute before the news time you get 2 lines, that move up/down on exact distance from the price. 5 seconds before news – 2 stop orders appears instead of these lines. NOTE: you need to cancel stop orders manually, if don't want to keep them. Or if one order starts, you may cancel 2nd stop order.
---
We Also Recommend
---