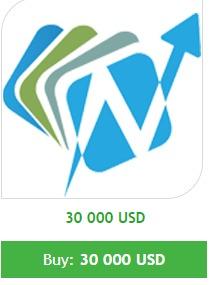 Benefit EA 4.1
$74.00

$74.00

Save $1,426
---
---
\n \n
Benefit EA 4.1
\nOriginal price 
$30000
\n
Expert
: BenefitEA_en_
V4.1
.ex4 (
Unlocked
) \n
Document
: Recommended BenefitEA_2.3 \n \n
New version 4.1 Changes
: \n
-The entry points are optimized. Mathematics solutions are adjusted.
\n
-Added buttons for semi-automatic trading. Using the buttons it is now possible to block the operation of one or both sides of the trade.
\n
-Added text notification of the status of the blocking of trade.
\n
-Fixed displaying the volume of the purchased order in the interface.
\n
-Added displaying the status of the leverage in the interface.
\n
-Now our logo is visible.
\n
-Optimized the work of the RRS module.
\n
-Completely redesigned and adjusted the "time filter" module. The "time filter" is set according to the internal time of the terminal. According to the displayed time on the trading chart. Not the operating system (can match). This function allows you to make the trading process 100% automatic, without hands and control (if technically everything is working properly and as it should). The status "time filter" is displayed in text form in the upper left corner of the trading window.
\n
-Optimized the work of the trailing system
. \n \n
---
We Also Recommend
---