Sentimiento del Mercado 3 Pro
www.titan-software.com/product/sentimiento-del-mercado
\n
Indicator:
P3.0.ex4 (
Unlocked
) \n
Note:
\nNo User Guide \n \n
Market Sentiment 3 Pro
\nPro... Very pro. \nThis trading software brings to your hands the sentiment indicator that will change the rules of the game forever. \nAll the technology of Titan Software combined with an internal artificial intelligence algorithm that will allow you to detect the turns and trading trends of the market. \n \nFor the first time you can have everything under control with fantastic detail that will allow you to make decisions more effectively and get the best results. \n-Double poly chromatic filtering. \n-Short-term detection of turns. \n-Medium and long-term discrimination on trends. \n-Greater effectiveness in your investments. \n-Greater profitability. \n \nThanks to this innovative trading software you will always know the best time to enter and exit the market. \nThe Best Tracking Algorithm \nImproved trading software with indicator with which you can increase the route of your operations instantly thanks to its double filtering. \nDouble filtering, maximum travel that will boost your profit \nFirst filtering, designed to detect market gyrations or trends in the short term and be able to act quickly. \nSecond filtering, designed to track the price in the medium and long term allowing to increase the journey of the operation and therefore the size of your profit. \n \n
You will increase your profits thanks to the direct effect of a better and more powerful market analysis with the most professional trading software.
\n
Enjoy your trading even more with the best market research software!
\n \n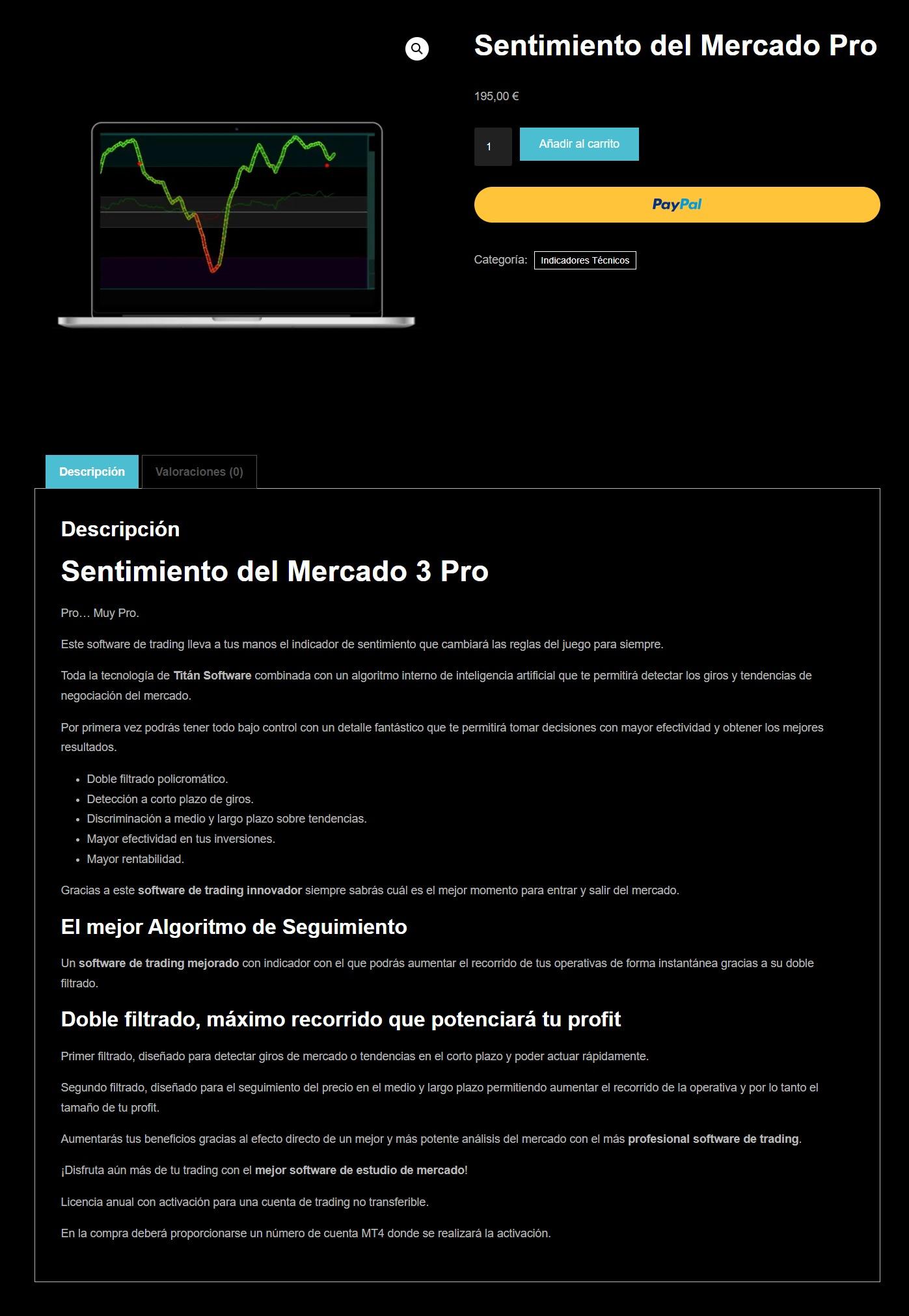 ---
We Also Recommend
---